Long URLs can cause a lot of problems. One way is to manage them.
If your URLs are stored somewhere, it can be difficult to remember long or complicated characters. You might also appear a bit spammy if you share long URLs on social media.
There are many URL shorteners available that can convert long URLs in to short and memorable URLs. These will allow your audience to easily share it without hesitation.
Many URL shorteners also allow you to track clicks/views, and other data. This is a powerful marketing tool.
This article lists the top URL shorteners available. Let's get straight to the list.
Bitly
Bitly is a name you probably know unless you have been living under a rock. Bitly is the most well-known URL shortener. But it's much more. It can provide data like who is clicking on your links, their demographic, and the source/website from which it was clicked.
Your links can be customized to include specific characters that are relevant to your brand. This service is used by big companies such as Nike, ESPN, Amazon, Disney, and ESPN.
Bitly is free to get started, with a basic plan starting at $29/month to their Premium plan at $199/month.
Rebrandly
Rebrandly has over 100 integrations. Rebrandly allows you to add your brand name to your shortened links. You can track clicks and views, optimize links for greater reach, and collaborate closely with other members of your team.
Rebrandly boasts over 250,000 satisfied customers and is growing.
It offers an excellent focus on branding. It lets you create custom-domain short links, which give them a more professional look. It also offers extensive tracking and reporting features, such as detailed statistics on clicks. The free plan also allows you to customize your URL with branding.
Pricing plans start at $29/month. However, you can get a free taste by signing up for the free plan to see what it is like.
Bl.ink
Blink is great for primarily enterprise use. It's used by companies like Ray-Ban and Coca-Cola. You can easily track and analyze your links, and integrate their APIs into your ecosystem. It also provides a wealth of resources that will help you set up your ecosystem and get the best results.
You can easily scale it up as you only pay for what you use now and then upgrade later. It has an IOS app as well as a Google Chrome extension, so it can be accessed from multiple devices.
It is important to mention, last but not least, that they provide enterprise-grade security compliance and security, so your data will be protected at all times.
Pricing runs from $48/mo for Expert and Small Business plans to $99/mo.  
TinyURL
TinyURL, as the name implies, makes your links more memorable and shorter for no cost. Simply enter your links in the URL box and click the button to start.
It has a browser bar that allows you to shorten links much faster. This toolbar works with most of the top browsers.
Although this service doesn't have the most features, it does its job well. TinyURL can help you shorten a few links quickly if that is your only requirement. TinyURL is all you need. Another great benefit is that the links never expire.
Ow.ly
Hootsuite users can access their Ow.ly URL-shortening service. It was previously available to everyone, but security concerns have made it unavailable to all.
It's not difficult to use, as you can start it free of charge and continue using it at no additional cost. It allows you to shorten links quickly, measure traffic, or demonstrate social ROI.
You can also access many more features if you sign up for one of their paid plans. You won't have any problems understanding Ow.ly.
Tinycc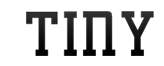 Tinycc allows you to track, shorten, and manage URLs. You can view statistics such as new vs. returned clicks, country origin, browser used, and other stats. You will need to register and create an account in order to view your link history, and manage them using tags, filters, and more.
It is possible to reduce links that contain your brand name or custom URL. This is very useful and cool. You can use this service for free, but you may want to consider a premium plan. You get more features and allowance.
Short.io
Short.io offers great features and flexible plans. Multiple custom domains can be used, tracking every click and whereabouts is possible, as well as personalizing each URL. It also allows you to collaborate with other team members and use their API key.
Amazingly, this service can be integrated with just a few applications to increase your possibility of success. Short.io offers a range of paid and free plans, starting at $20 per month.
You have two options: either sign up for their free plan, or you can try one of their premium plans.
Qti.ai
Qti.ai works not only as an URL shortener but also acts as threat intelligence to increase online integrity. This service will analyze links you create through the service for fraud spoofing or malicious activity, helping users to stay safe from these threats.
Qti.ai monitors every link carefully to determine if it contains any phishing, mature material, or fraud risk.
It protects you, as well as those who will click the links, very securely. You can use this service for free, so check it out.
Conclusion
A shorter URL is better than a long, spammy-looking one. So I hope you find one of these solutions to help you get your job done quickly.